Divine Sensation
yoga, movement, dance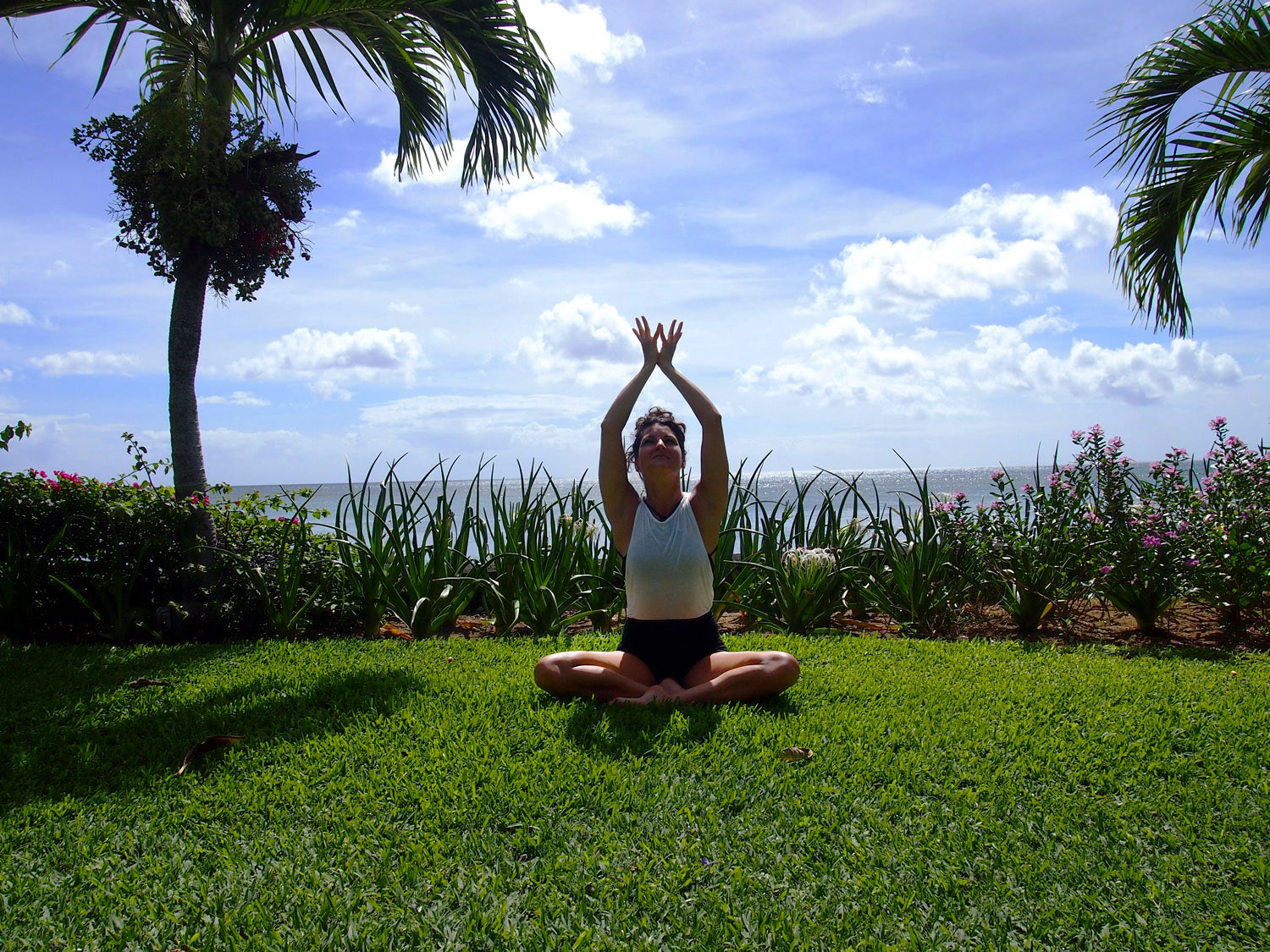 Beautiful Simplicity
yoga, movement, dance
Move with Curiosity
yoga, movement, dance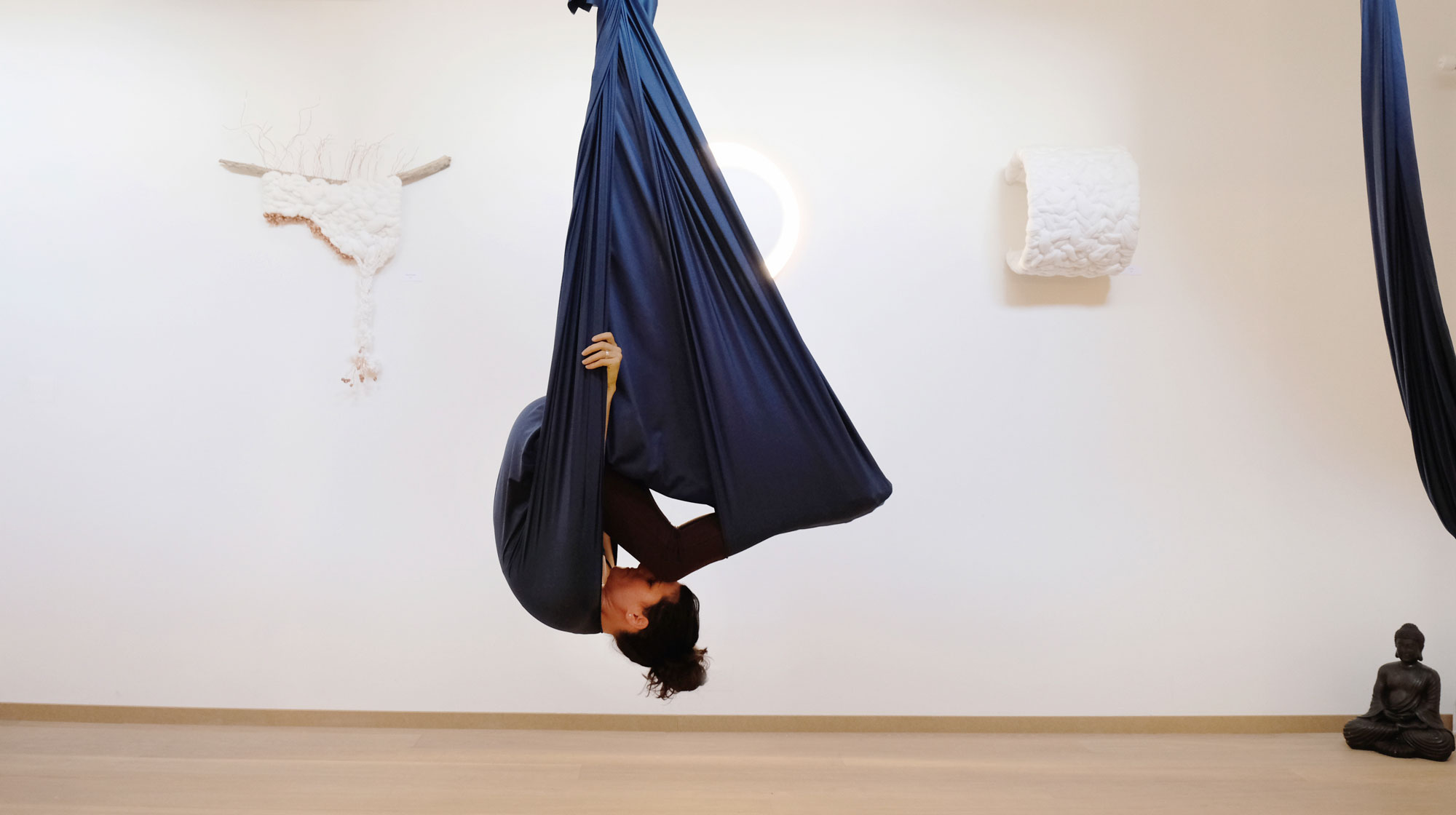 Silence Connects
yoga, movement, dance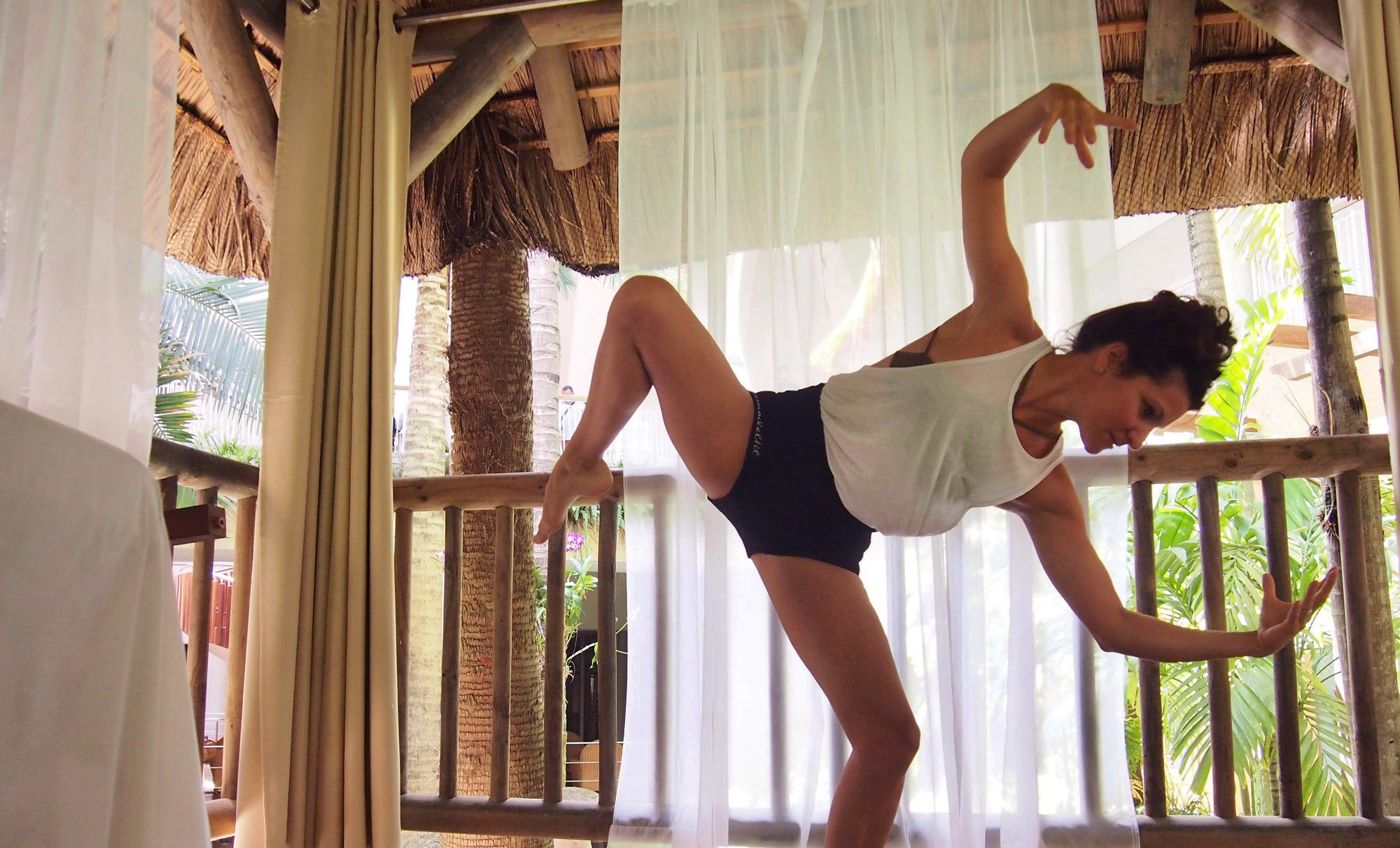 Feeling & Exploring
yoga, movement, dance
Yoga classes in Geneva
Welcome to SoDakini !
A space where you can move
and use and appreciate your body! 
"Movement creates space, space creates calm,
calm creates a free spirit which is ready to receive and learn"
The SoDakini approach

 
My integral Yoga movement instruction relies on a belief in the body and its potential and opens awareness.
Yoga is rich in a millennial tradition that, like us, evolves and continues to develop in accordance with its history and its requirements.
My classes at all levels are based on exploration, accessible to all those who love movement, Yoga or dance.
"Floating Dakini" : Eva Schicker
"The body is the vessel of spiritual sensation, divine sensation"
Welcome Home, welcome to your body!
Our senses guide us to find the most profound connections.  In a world dominated by cerebral stimulation, to exercise through our body brings balance and returns us to our own sensations giving them renewed permission to exist.  Such insight bypasses the intellect, giving it repose.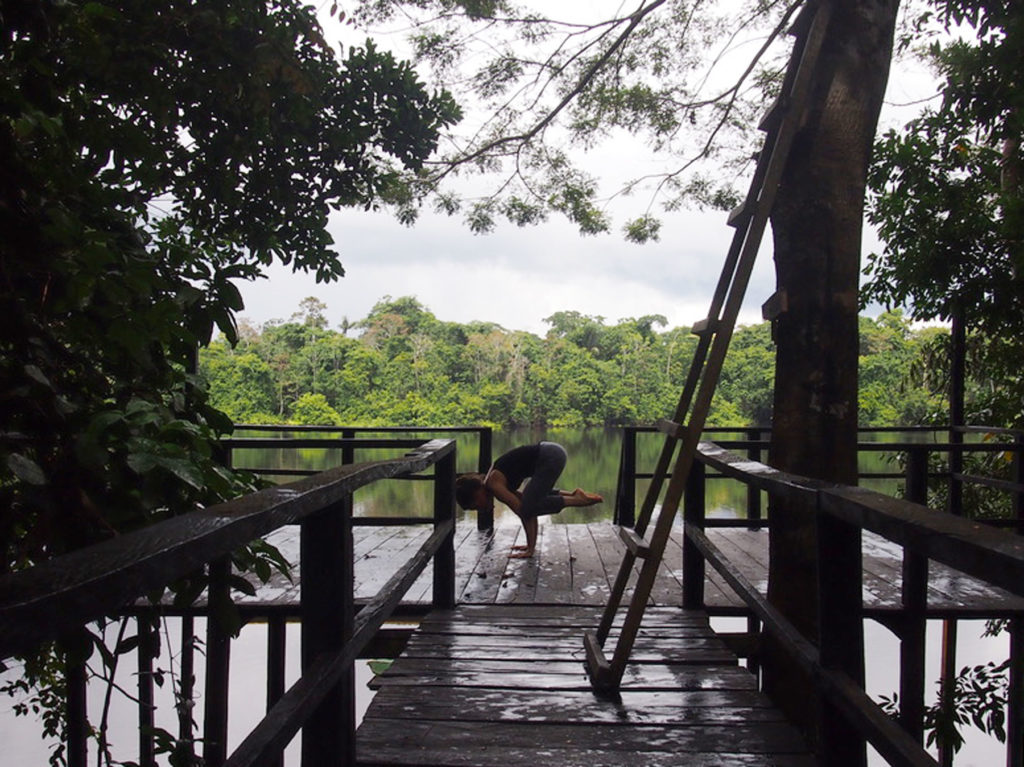 "Step outside of your comfort zone,
plunge into the depths of your physical creativity,
unwind and dance to the rhythm of your soul!"
Yoga and Somatic Movement in Geneva
Weekly private or group classes occur in various studios in Geneva, but also in my "Espace SoDakini" studio in the Geneva countryside.  Workshops and retreats are also proposed as well as seminars honoring the "Sacred Feminine".

Aerial Yoga courses
An exercise that is as stimulating as it is peaceful; Aerial Yoga has been able to find its place in the modern world.  Using a hammock (in fabric), Aerial Yoga facilitates positions and movements that are out of our normal comfort zones, resulting in release and an awakening of curiosity.
Yoga Body Flow
Vinyasa course aimed at exploring yourself through asanas and movement meditation. Fluid practice that helps regain mobility, develops awareness of the whole body and internal balance.
Aerial Yoga / Fly Yoga
"Take flight to take hold!"
A practice using a hammock that is as stimulating as it is peaceful! Postures and movements that take us out of our comfort zone, including letting go and awakening our curiosity. Discover yourself or rediscover yourself between heaven and earth.
Sacred Dance
A poetic approach! Internships that honor the feminine creative force, its grace, its creativity, its dynamism, its gentleness. Tools like yoga, sacred dance, meditation, breathing are used.
Yoga Kids
I have kept my childish soul, in contact with them I have a feeling of getting back to basics, the basics that sometimes get lost as I grow older! With the help of their bodies, I support children in their development, at their own pace, with joy and gentleness.
OnLine
For those who cannot take advantage of in-person classes, SoDakini offers weekly online "Live" and Replay classes. For each class in Live the video of the course is sent with a possible viewing of 1 week.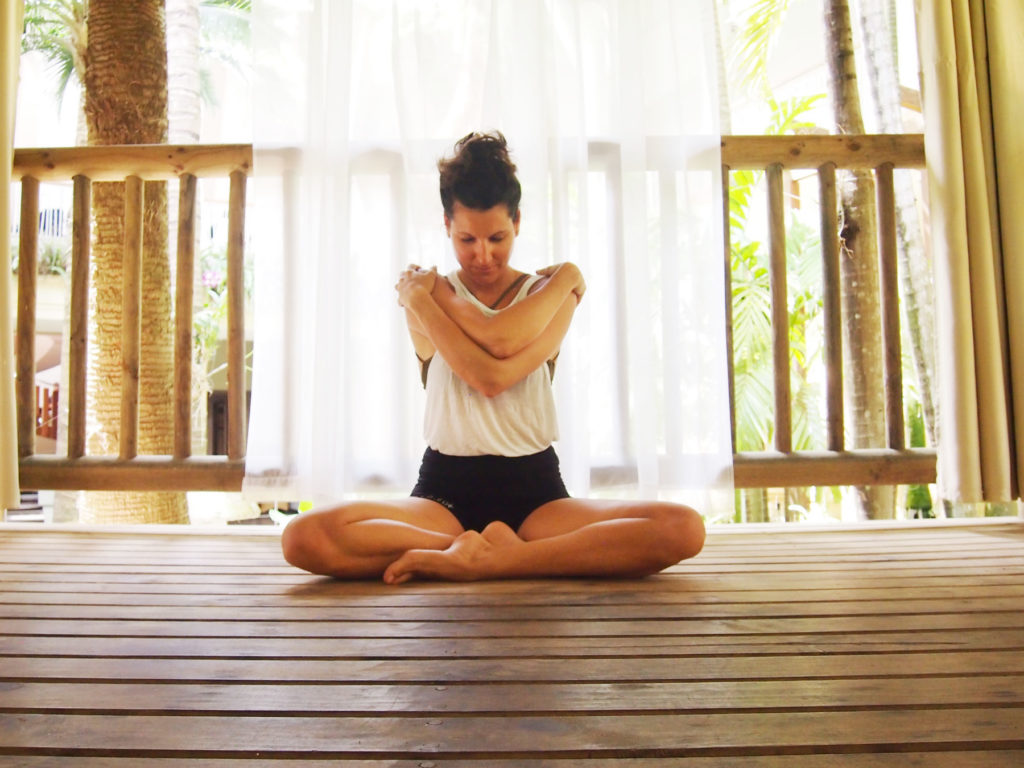 "Find what resonates with you,
find your own path, I am here to help you!"
Delphine SoDakini
  As an teacher of Yoga, Aerial Yoga and Intuitive Somatic Movement and through an evolving and creative process, I draw my inspiration from Embodied Yoga, Vinyasa Yoga and Tantric philosophy as well as from Everyday Life.
  Based in Geneva, enriched by a varied and integrative background, I am happy to share and to communicate in generosity, joy and freedom with my students.
SoDakini Space
Takes place in a unique, magical space in the Geneva countryside in the village of Soral in the middle of fields and the rhythm of nature.  During the warm seasons the "Espace SoDakini" proposes various regular classes and workshops for adults and children: Aerial Yoga, Vinyasa Yoga, Restorative Aerial Yoga, AcroFly Kids, Sacred Dance.
Chemin des Effeuilles 84 / 1286 Soral-GE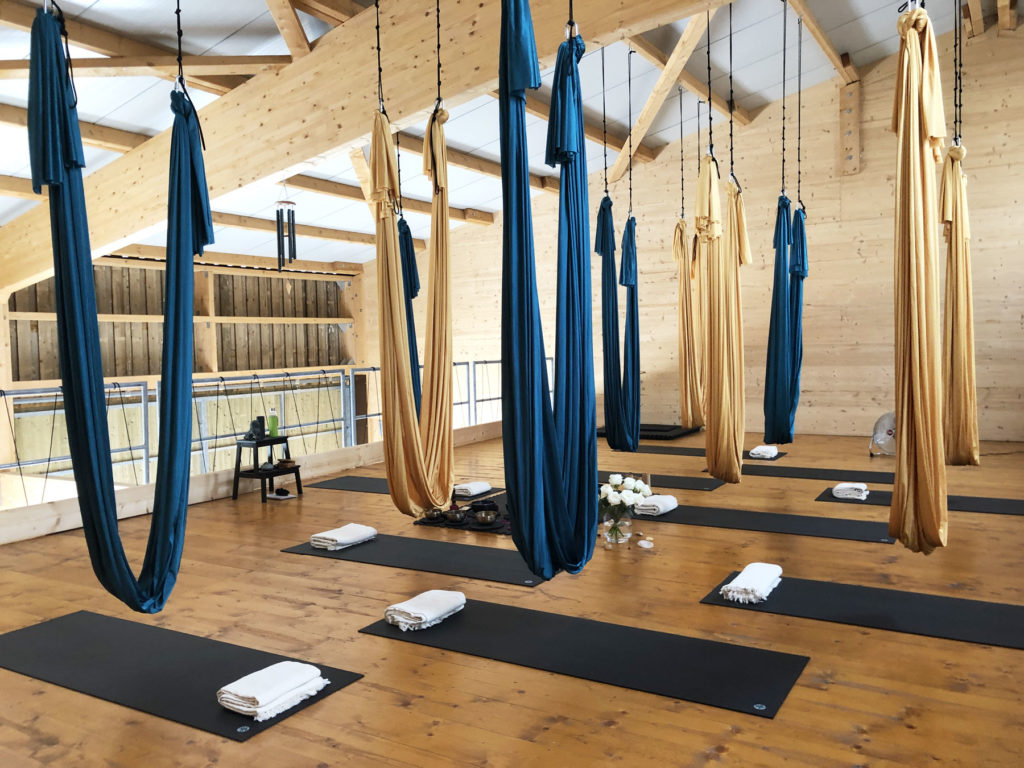 Events and News
I regularly propose workshops or retreats offering ways to discover new tools in the process of self discovery and potential new insights.
Testimonial
 

"It has been almost two years since I met Delphine SoDakini!

 
She creates transformative experiences that help me to evolve.
Try this experience if you wish to take a journey in rediscovering and learning to listen to your body.
I was connected with kindness and gentleness to my soul and to my intuition.
I recommend without hesitation that you live a moment out of time with Delphine.
Thank-you for what you communicate with such simplicity and heartfelt conviction."
Alexandra
Aerial Yoga Teacher Training
Next Session January 2023 !