Divine Sensation
yoga, movement, dance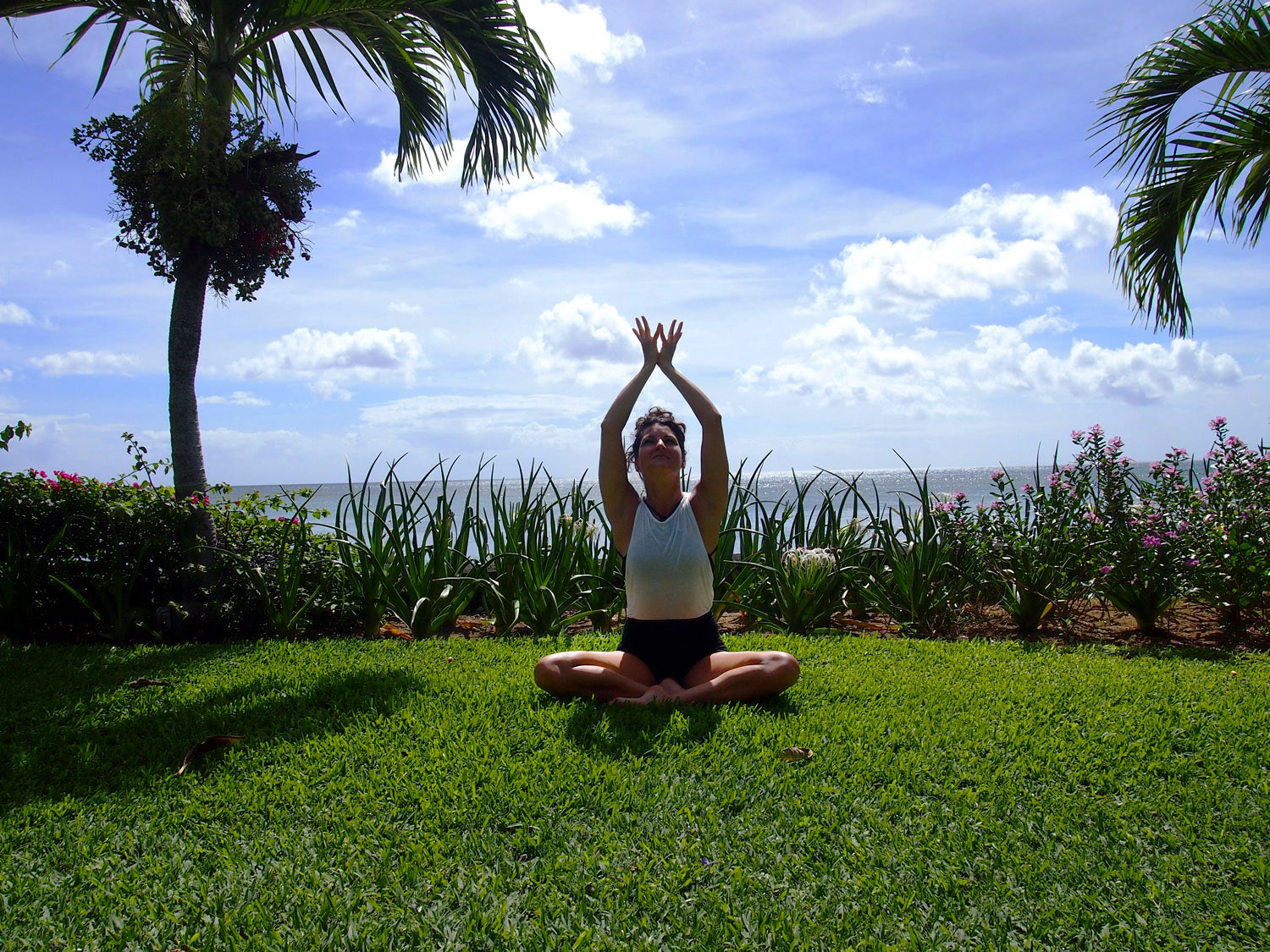 Beautiful Simplicity
yoga, movement, dance
Move with Curiosity
yoga, movement, dance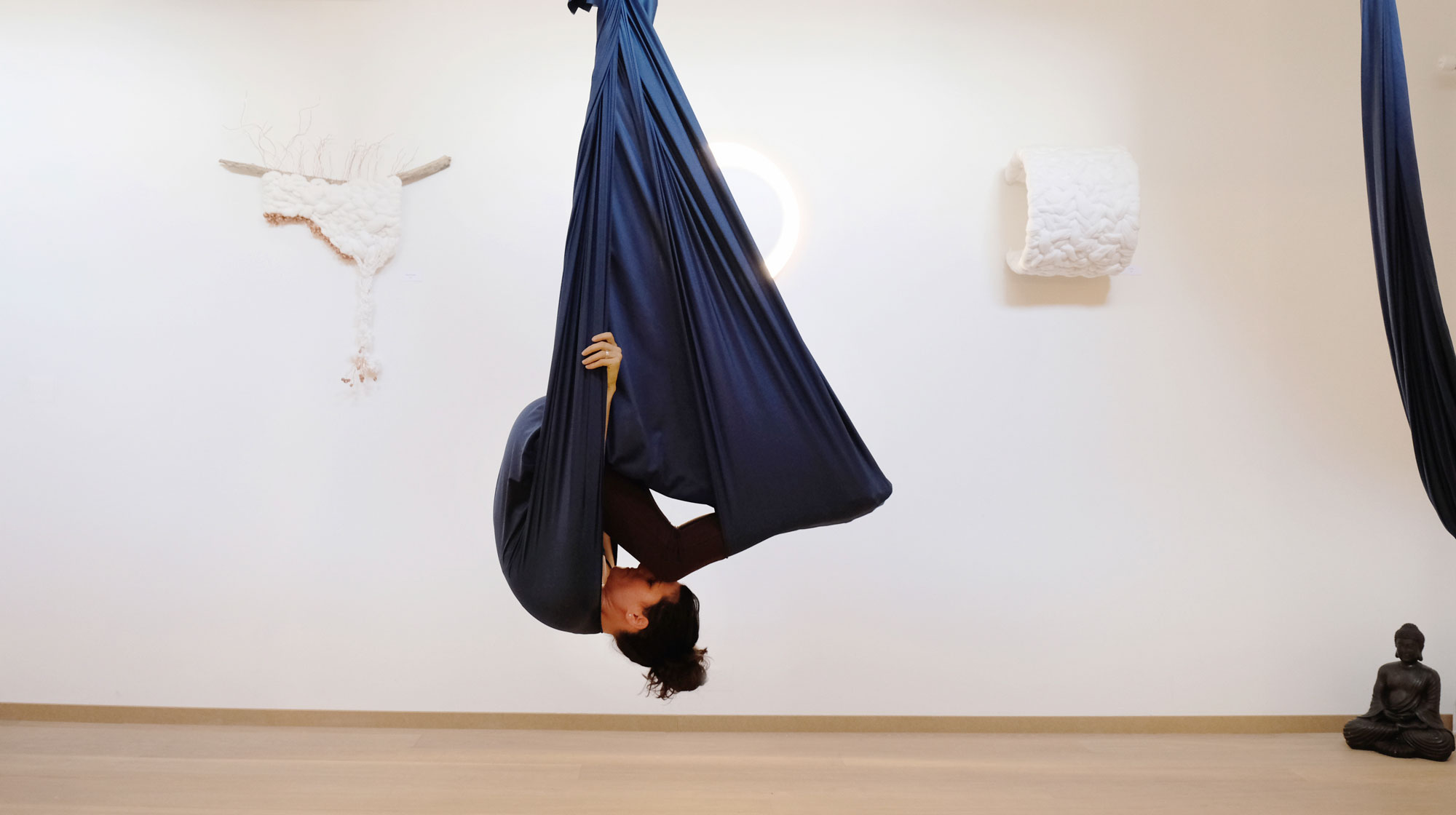 Silence Connects
yoga, movement, dance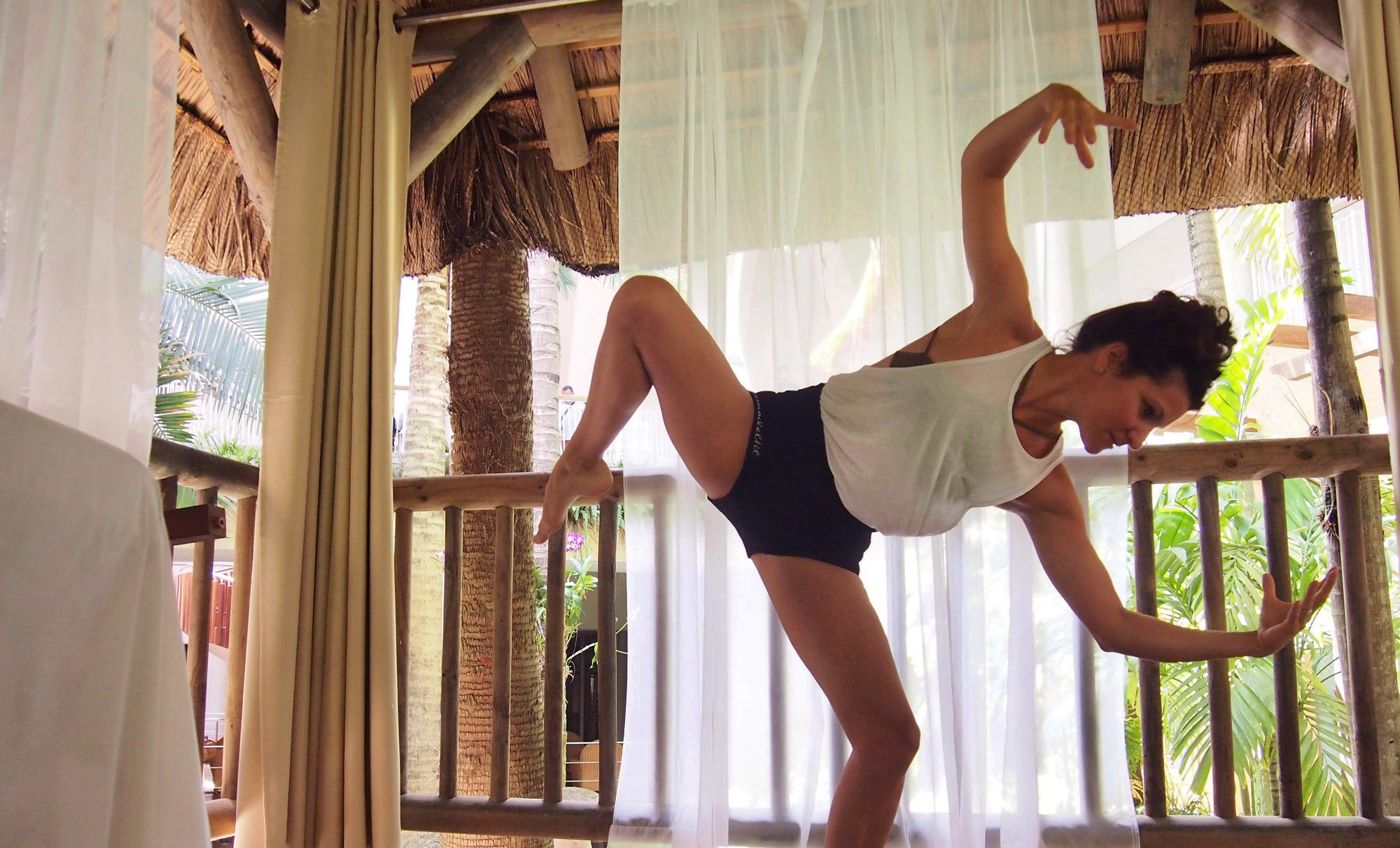 Feeling & Exploring
yoga, movement, dance
Bio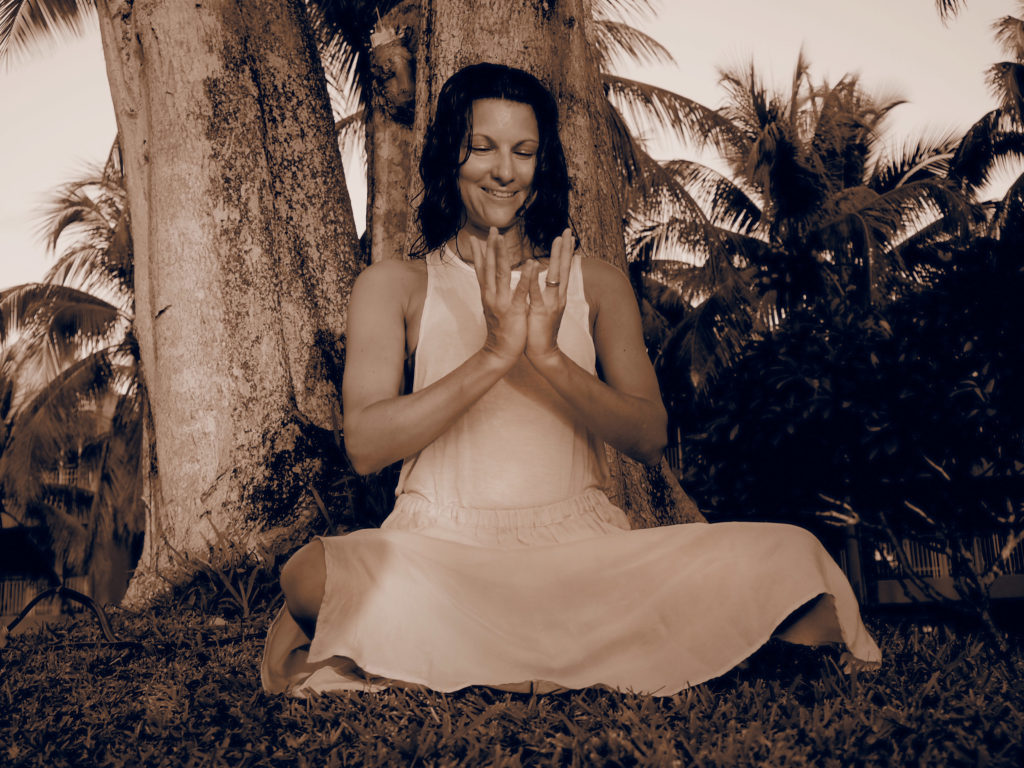 Originally from Switzerland, I am an adventurer at heart. Curious by nature, I seek out the unexpected with the belief that everything is connected. I choose to express myself with my body. The body is an incredible source of connection, life and wisdom!
When I started out, I was involved in art and design (Professional Artistic Maturity in Fine Art), then I travel to the islands of the Indian Ocean as a diving teacher to then devote myself to dance, especially dance cabaret where femininity and sensuality are at the heart. Aerial at heart I also specialized in aerial arts. What is the link ? That of living, exploring and developing one's potential throughout these years.
I lived several years in Shanghai where I began to practise yoga more intensively, my balance, my breath, my centre. I began teaching Yoga and Aerial Yoga after training in Hawaii and China and I am continuously learning.
After an Embodied Teacher Training in India (400h), an encounter with Julie Martin/Brahmani Yoga steered the direction that my journey and classes would take: exploration, empowerment, movement and freedom.
Yoga, rich with a thousand-year-old tradition of perpetual movement, has evolved, just like us. Through a yoga practice that is more free and creative, I created classes that reflect me and that have their foundations in the yoga of "embodied" Embodied Yoga, Yoga Vinyasa, and Tantric philosophy. A spirituality that celebrates the nobility of the body by welcoming each breath, each sensation, each emotion as a tool for evolution. This somatic approach sees the body as it is perceived from within in order to have a direct conversation with its Self. Drop the words to let the body speak.
More recently, in order to deepen my experience and my knowledge, I trained in the "Rolfing" Structural Integration & Movement Method, a manual therapeutic approach with the fascia as a working tool.
Currently I give yoga classes in public and in renowned companies in Geneva, but also in private clinics as a holistic health practitioner. I also regularly lead workshops or retreats on different themes (Aerial Yoga, Sacred Dance, Embodied Yoga…) to offer spaces for resource and exploration.
Enriched by my varied and complementary journey, under the name "SoDakini" it is my pleasure to share kindness, joy and freedom with my students!
Why SoDakini?
Dakini, "the one who crosses the sky" or "the one who dances in space"… this name was inspired by a loved one. The nudity of the goddess Dakini symbolises the natural and wild state, and, according to Buddhist interpretation, the absence of ego or mental obstacles; true nature is revealed. This "dancing power" inspired me and sometimes resembles me. I have an artistic background where sensual dance has been a way for me to express myself for several years. Aerial arts are also a familiar environment which are regularly used in my shows and classes. Dakini "for women to see clearly" (and why not men), a muse for spiritual transformation and practice.  I "breathe", I now share the art of movement and personal development through yoga, aerial yoga and dance/body language with young and old alike.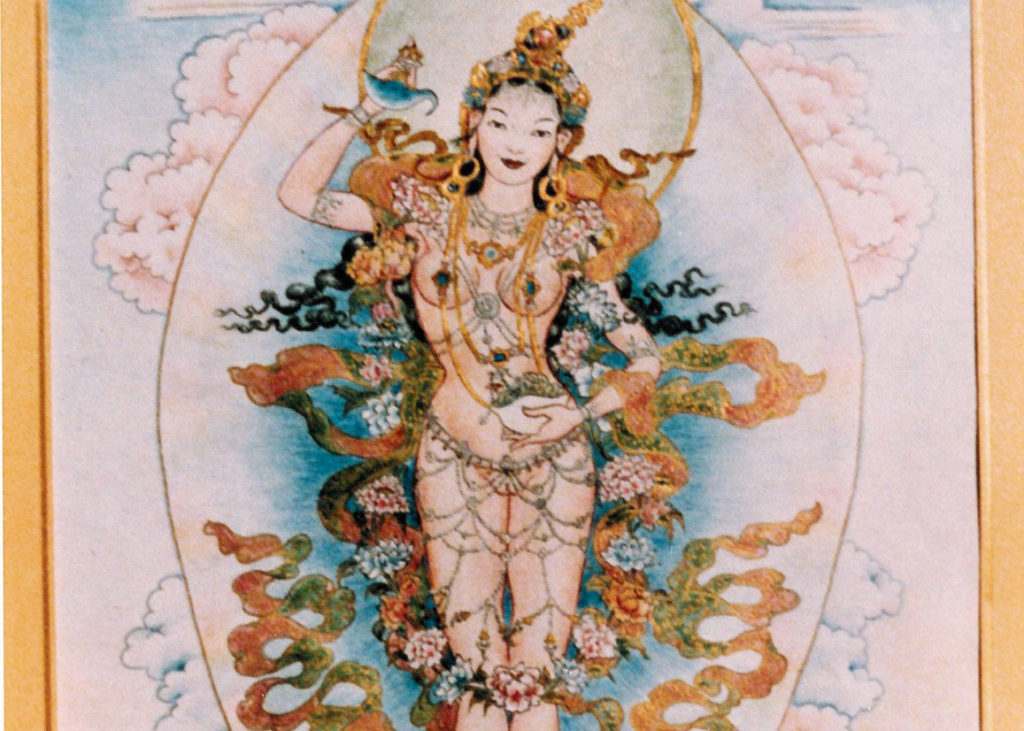 Dance / Flower Bel
Flower Bel is my stage name. An artist at heart and lover of the stage, for many years I have been performing around the world as a cabaret dancer and aerial artist (trapeze and hammock).
My shows blend technique, delicate femininity, sensuality and aesthetics. I also perform elegant aerial shows where I allow myself to be carried through the air.