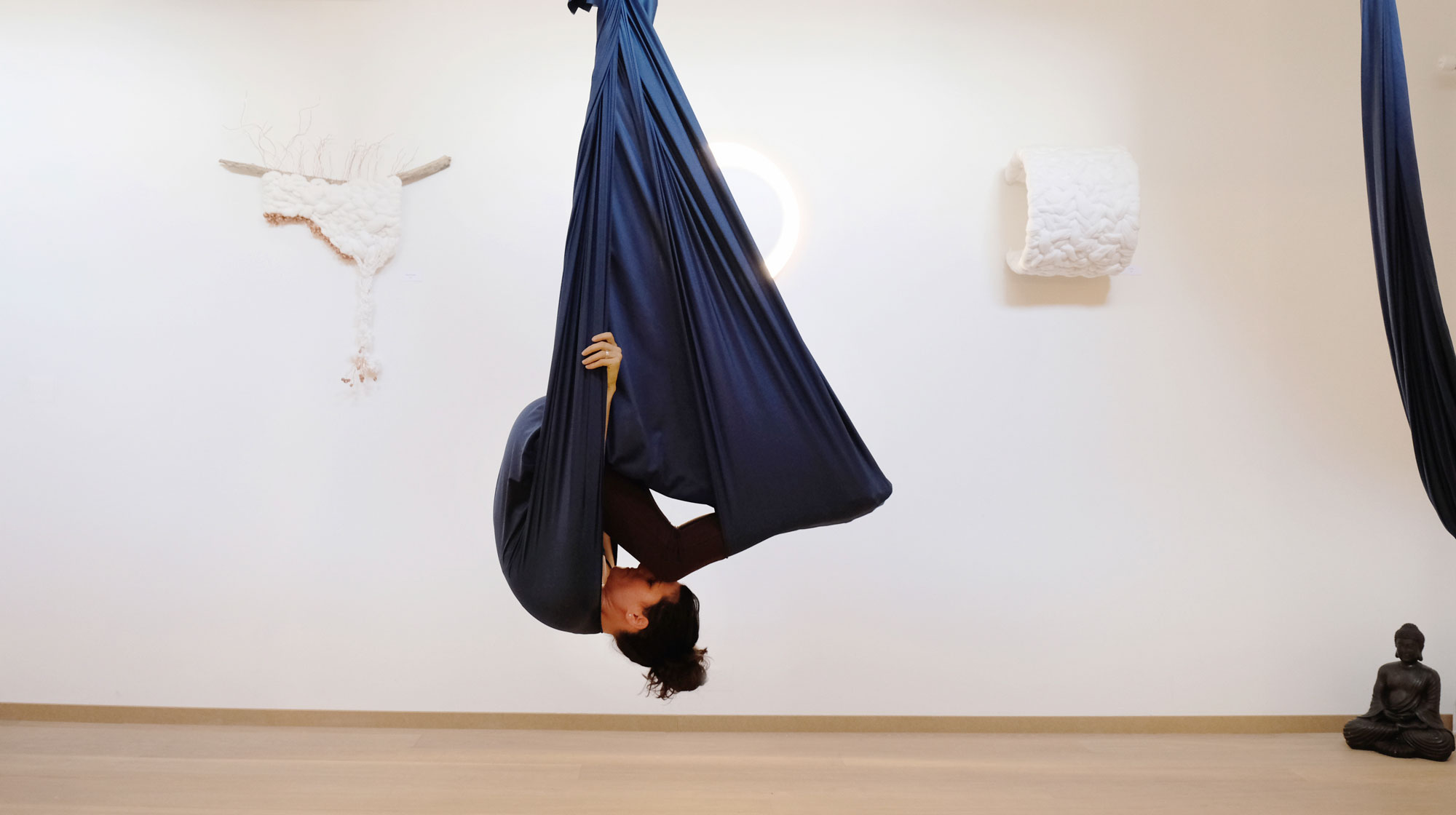 Take Flight to take Hold
Aerial Yoga Teacher Training
Explore & Feel
Aerial Yoga Teacher Training
Open your Wings
Aerial Yoga Teacher Training
Breath, Learn, Connect
Aerial Yoga Teacher Training
Divine Sensation
Aerial Yoga Teacher Training
Take flight to take hold
Aerial Yoga Teacher Training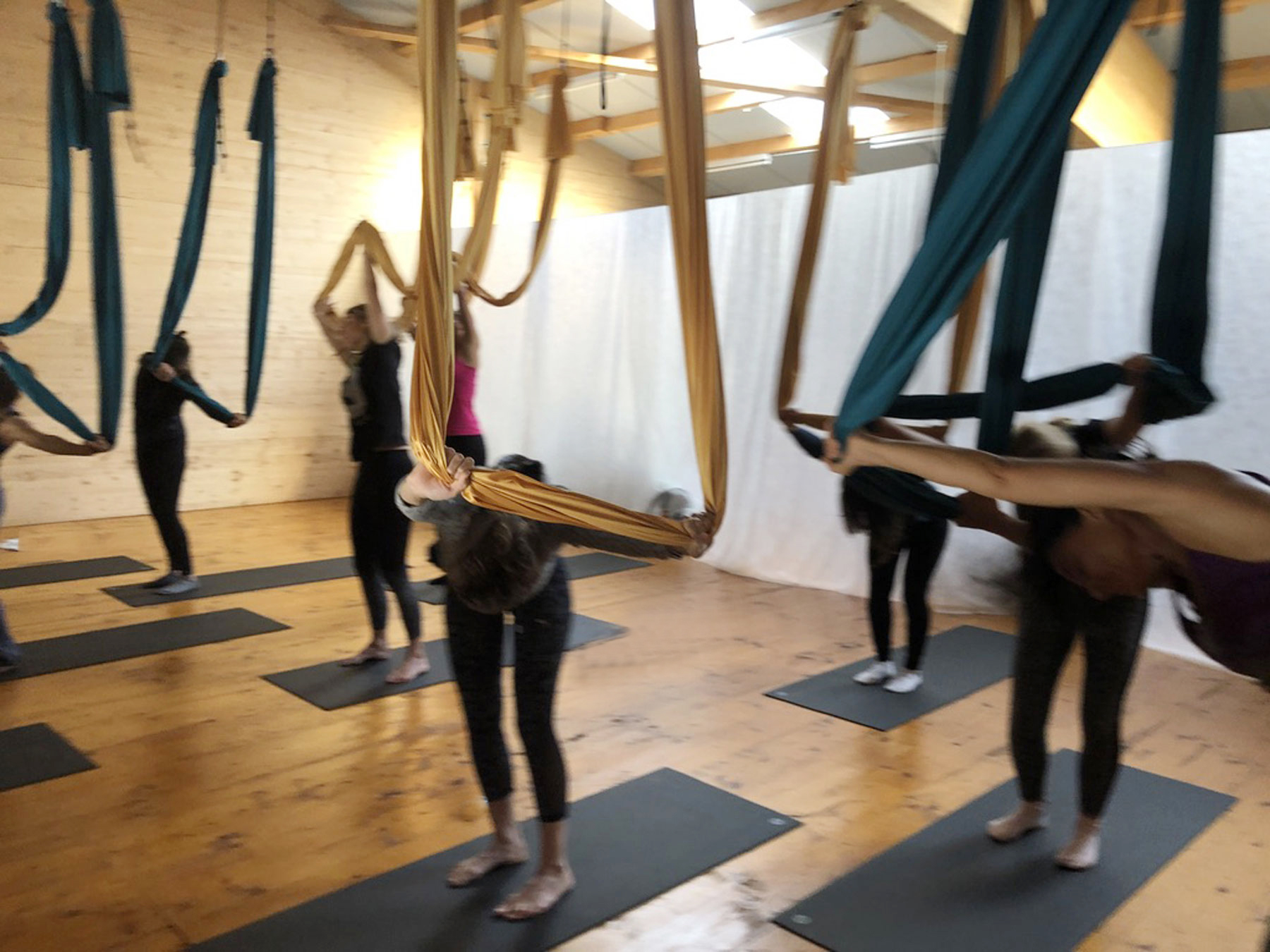 Somatic Movement
Aerial Yoga Teacher Training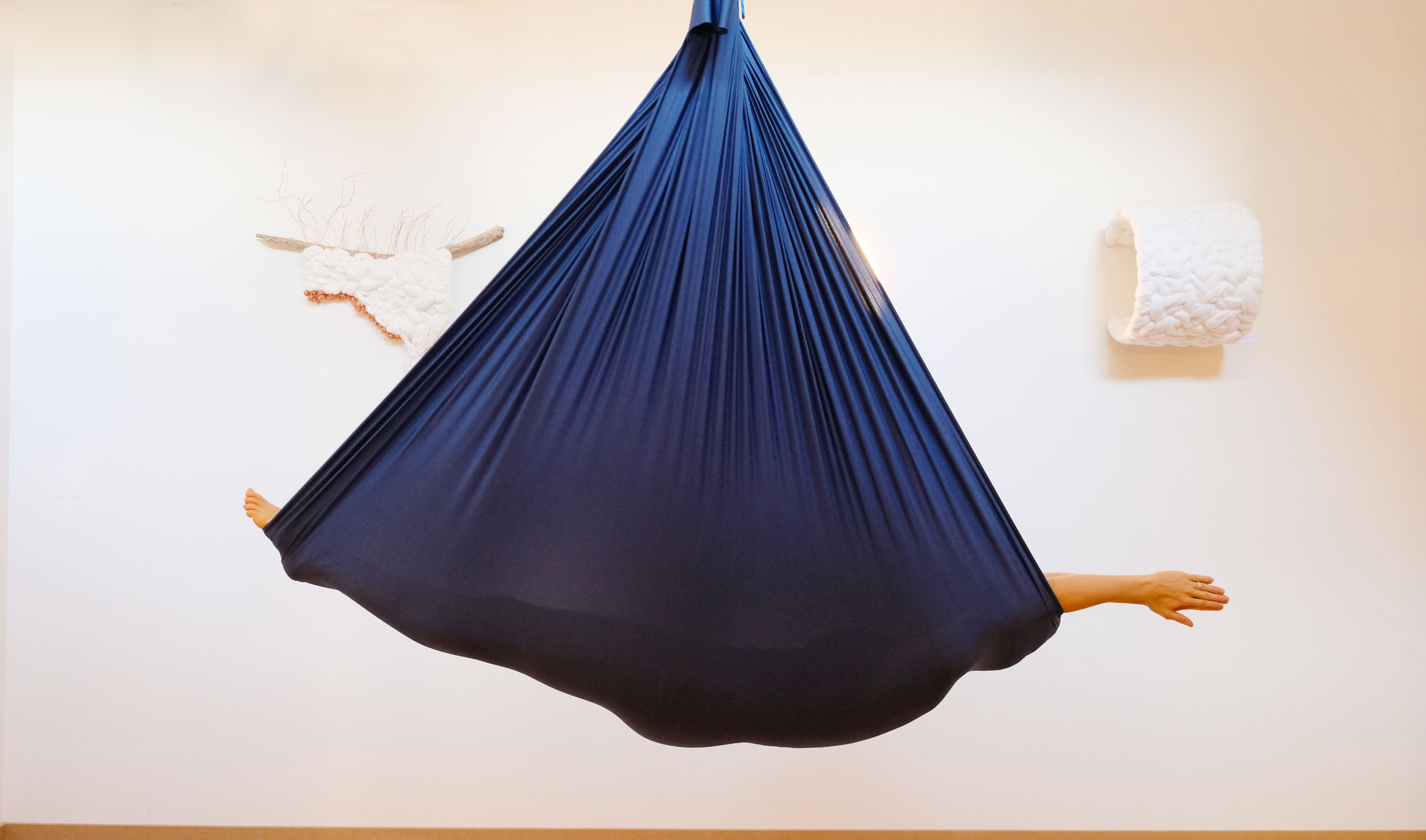 between Heaven & Earth
Aerial Yoga Teacher Training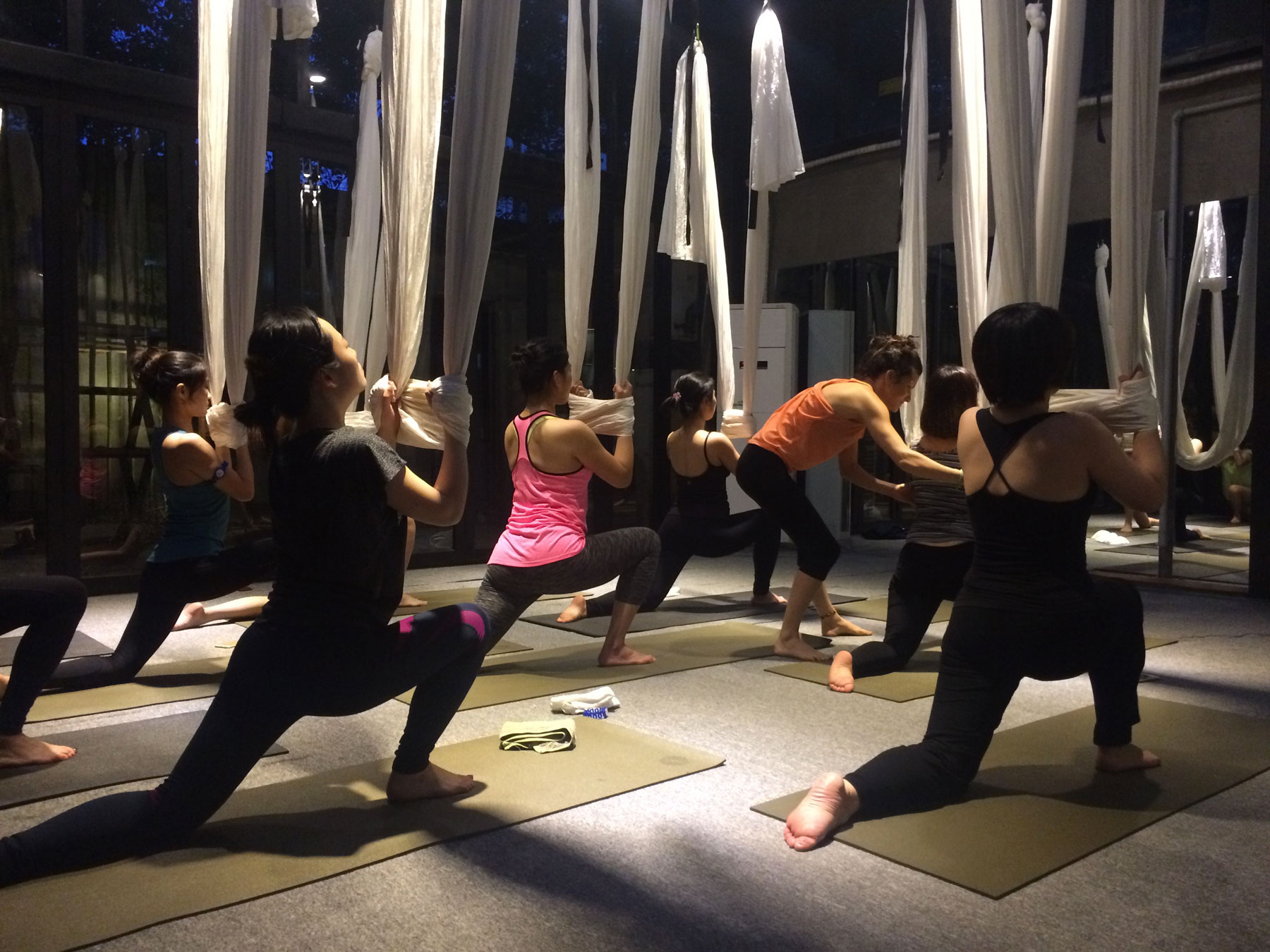 Sensory Guidance
Aerial Yoga Teacher Training
Aerial Yoga Teacher Training
In French-speaking Switzerland!
Next training: Modular: January – June 2024
Find your flight while keeping your feet on the ground!
This Aerial Yoga training and teaching approach offered by Delphine SoDakini is the result of many years of exploration around movement, yoga, aerial arts, dance and living anatomy. The body as a source of experience and elevation.
A space where you allow yourself to move, use your body and appreciate it! 
"The body is the receptacle of a spiritual sensation, of a divine sensation."
Aerial yoga is a practice in its own right beyond acrobatics. The use of the hammock to develop strength and flexibility but also to find relaxation, ease, confidence in yourself and in your body. A practice that takes us out of conventional alignments and allows us to find new forms of connection.
You will learn to teach embodied aerial yoga and movement with integrity towards an open and conscious body and mind.
At the end of the training you will have the knowledge and a coherent structure to develop your own classes in order to be able to lead your students towards a safe and progressive development. New tools to enrich your own personal practice.
SODAKINI AERIAL YOGA TEACHER TRAINING | OVER 6 MONTHS or IN INTENSIVE | PRESENTIAL
"A path of attention to rhythms, pulsations and the subtle divine energy of which we are made and which constantly circulates within us"
"The Radiance Sutra" Lorin Roche
The SoDakini creative and fluid philosophy is rooted in Embodied Yoga, Vinyasa Yoga and Tantrik Philosophy. Tantrik spirituality which celebrates the nobility of the body by welcoming each breath, each sensation, each emotion as a tool of evolution which takes us into a magical and sacred universe of the body, filled with teaching and wisdom.
Let your mind rest! Learn to turn your attention back to your movement, let the body speak so that it becomes an effortless source of meditation in motion. A kinesthetic teaching that believes in the wisdom of the body and its potential.
The hammock – more than an accessory! A new tool to enrich one's practice, discover new paths of exploration and transmission. An external stimulus that connects us to our internal fluidity. It teaches us to let go and challenges our internal balance, our connection to the earth, and cultivating our freedom to fly.
Reconnect and learn from yourself. The SoDakini Aerial Yoga training is not a finished formula / dogma but a training which offers you a teaching framework in which you can connect to your full potential of exploration and creativity, a source of 'elevation. This somatic approach allows you to experience the possibilities in your body and have a direct conversation with itself.
On her journey, Delphine had the chance to meet teachers and enlightening mentors such as Julie Martin (Brahmani Yoga) who now gives meaning and life to her own Aerial Yoga training.
NEXT TRAINING:
January – June 2024 (1 weekend per month)
CHF 2'150.- | Early Bird 1'950.-chf (end of September 2023) | 100h
YOUR PROFESSOR
Delphine SoDakini
Dakini, "the one who crosses the sky" or "the one who dances in space". The nudity of the goddess Dakini symbolizes the natural and wild state, and according to the Buddhist interpretation the absence of ego or mental obstacle, her own nature revealed.  Dakini "who makes women see clearly" (and why not men), a muse for practice and spiritual transformation.
Delphine has an artistic background in the arts, design, dance, and aerial arts where sensual dance has been for many years her means of expression and transmission. It was during her stay in China that she discovered aerial yoga which is her gateway to a more introspective practice of yoga.
For many years and in different countries (China, India, Hawaii, Switzerland), she developed her own exploration and practice by discovering different modalities and styles. Her inspirations are found in Embodied Yoga, Yoga Vinyasa, and the Tantric philosophy which invites us to find our own path.
Delphine "breathes", transmits the art of movement and personal development through yoga, aerial yoga, dance/body expression, from the smallest to the largest, convinced that the body is an open door to our authentic soul.
"On this earth we are embodied in a body, in my opinion it is for a good reason that reason does not know. The body knows! " 
Next Training (in modular) January – June 2024!
CHF 2'150.- | Early Bird 1'950.-chf
"Love calls our attention and engages us. When we give love our tender attention, we are in the realm of tantra. Life has a mysterious, self-renewing process. The technique of meditation are ways of allowing the ecstasy of the life-force at play to renew our bodies and souls. Ask your body to teach you and to take you on adventures into intimacy with your own essence. This is the yoga of wonder and delight " "The Radiance Sutra" Lorin Roche